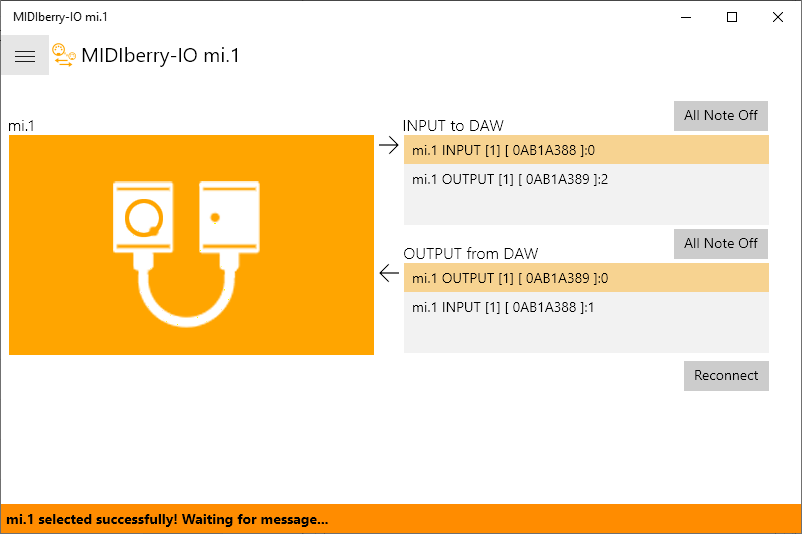 MIDIberry-IO mi.1 is MIDI bridge app for QUICCO SOUND mi.1.
This is a sister product of MIDIberry, but unlike MIDIberry, work in both directions.
Don't update to Windows 10 May 2020 Update. With this version, you can't connect mi.1.
Download
MIDIberry-IO mi.1

Requirements
Virtual MIDI port software (for example loopMIDI )
Usage
Step 1
loopMIDI application creates virtual MIDI ports. MIDIberry-IO mi.1 provides connections between the mi.1's Bluetooth MIDI ports and the virtual MIDI ports.
Make two of virtual MIDI ports on loopMIDI.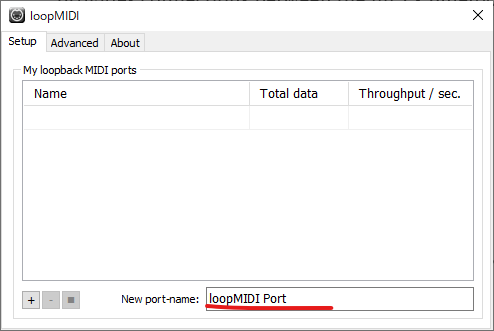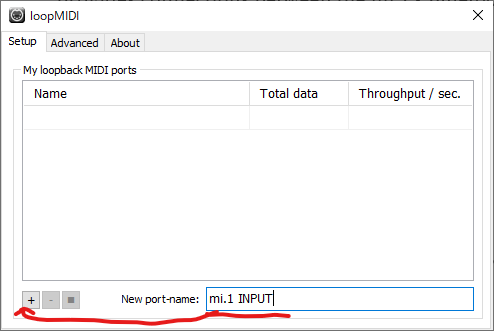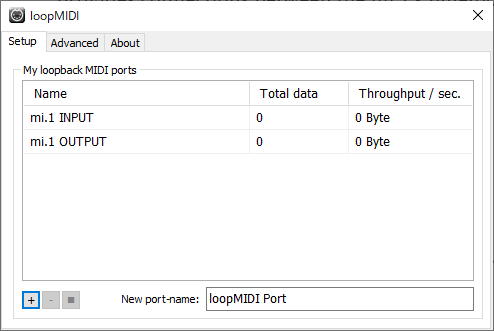 Minimize loopMIDI window and right click icon, check them
Start minimized
Autostart loopMIDI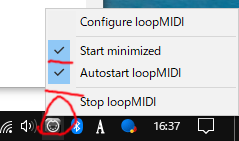 Step 2
Pair mi.1 with Windows 10 PC.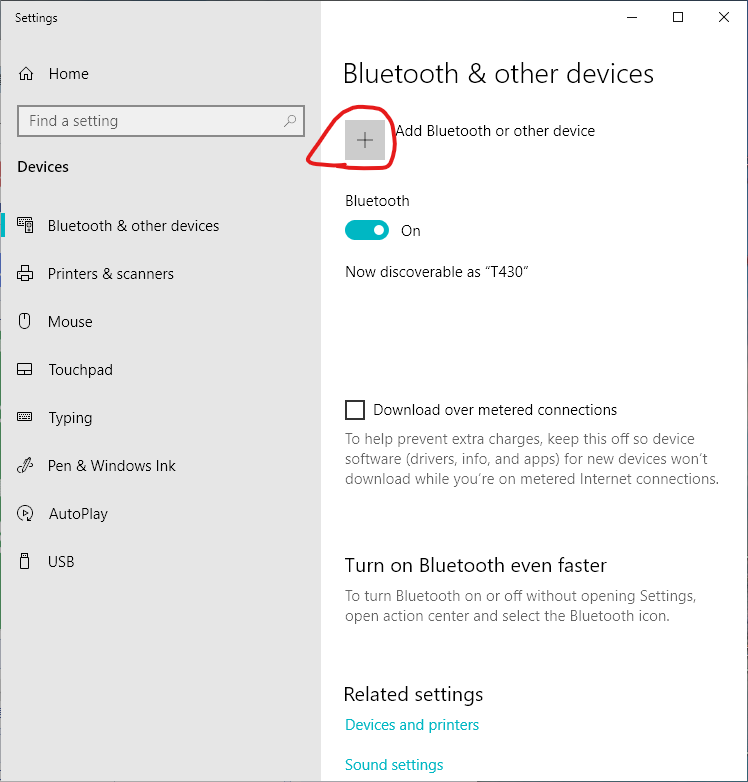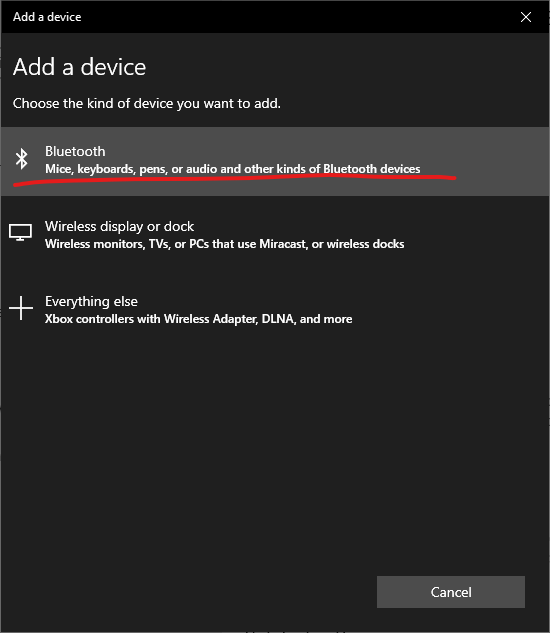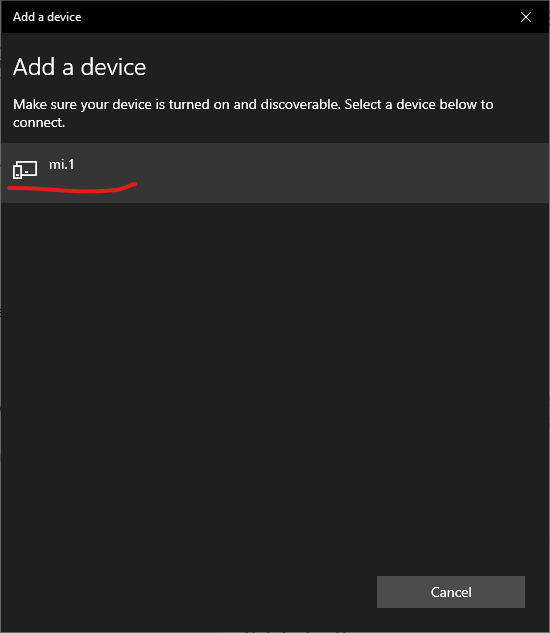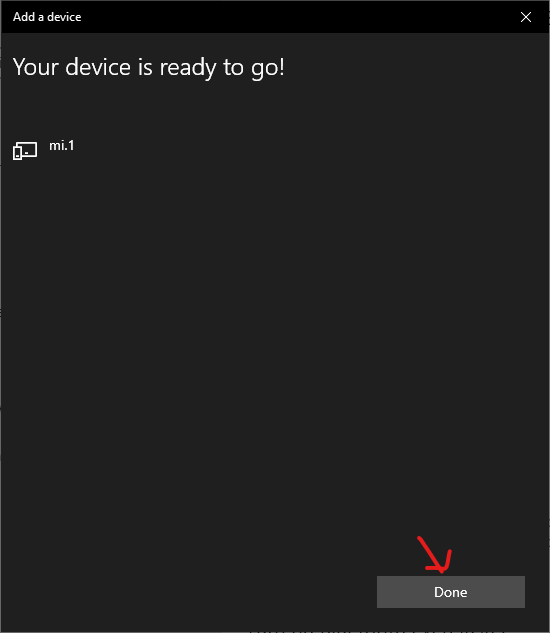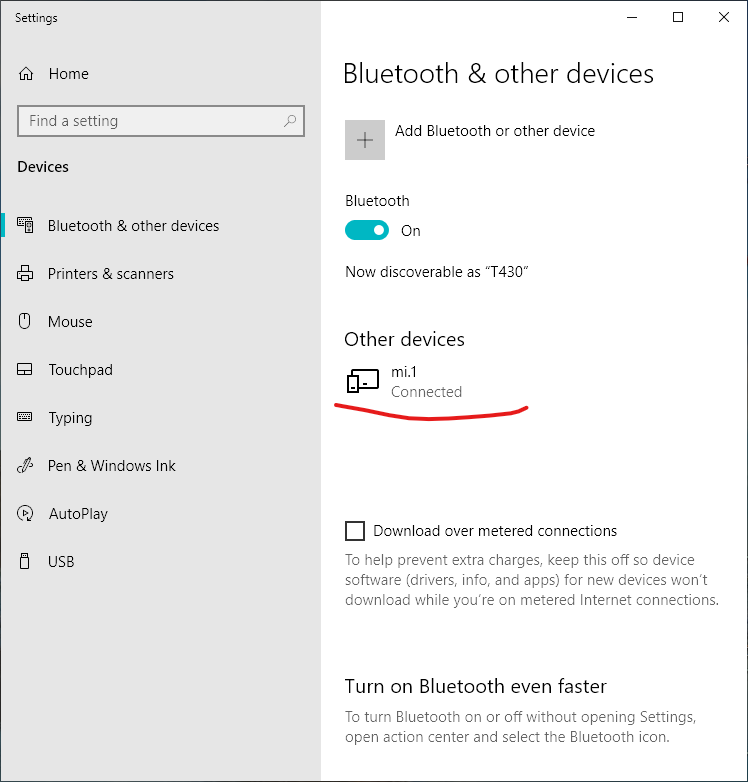 Step 3
Launch MIDIberry-IO mi.1
Select INPUT and OUTPUT.
mi.1 INPUT as INPUT to DAW
mi.1 OUTPUT as OUTPUT from DAW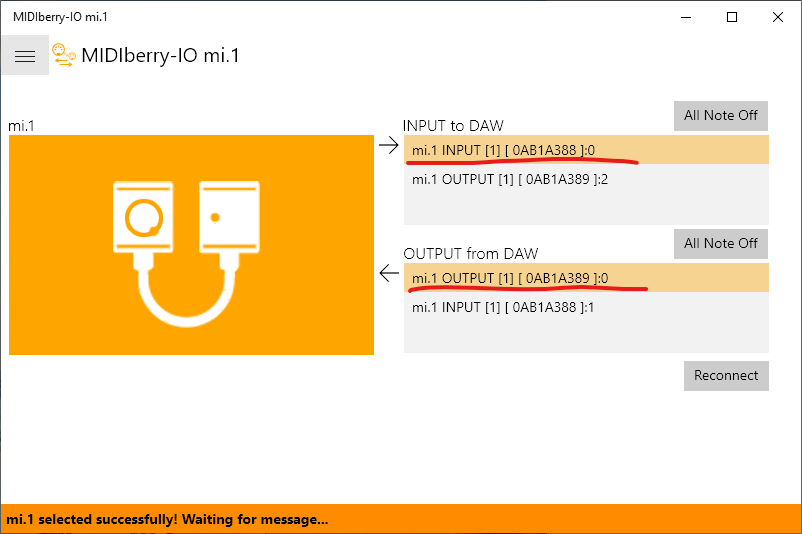 Step 4
Setup MIDI controller in your DAW.
See the example for Ableton Live.
Start Ableton Live and open preferences – Link MIDI
Turn on
Input: mi.1 INPUT
Output: mi.1 OUTPUT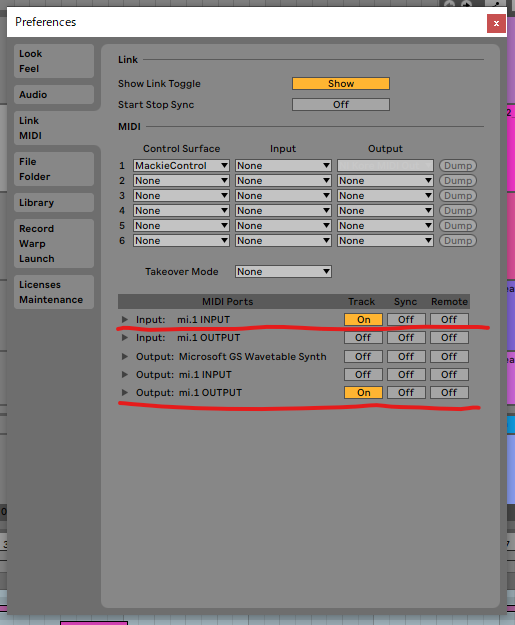 Step 5
Play and record ! Enjoy!